Fully Customize Your Beanies
Customize In 5 Easy Steps
Related Items
Brands That Trust Us
Why Choose Custom Beanies Now?
No matter what kind of custom beanies you're looking for, you'll find them in our extensive collection. From timeless styles to more chic, modern designs, the options go on. Custom beanies with bobbles? Check. Two-tone beanies? Check. Snuggly warm beanies for those cold winter days? We've got them! Choose from a massive selection, with dozens of base designs and countless color options for every occasion.
When you customize beanies with Custom Beanies Now, you'll be getting top quality products every time. We only use high quality materials for all of our custom logo beanies. From classic and comfortable polyester to warming wool and super soft acrylic, the choice is yours. Other designs include angora yarn, cotton, and even imitation mink hair, giving you lots of looks and textures to pick from.
Straightforward Customization
We believe that ordering custom embroidered beanies shouldn't be complicated or confusing. That's why we give you all the tools you need to customize beanies with ease, using a simple 3-step process. You'll be amazed at how quick and easy it is, even if you've never ordered any kind of custom products before. And, just a little while after confirming your order, your custom beanies will be shipped direct to your door.
With our easy 3-step process, making custom beanies is effortless:
Choose a beanie type to start off and enter the amount you want
Customize your beanies with custom colors, patches, and artwork
Decide on your guaranteed delivery date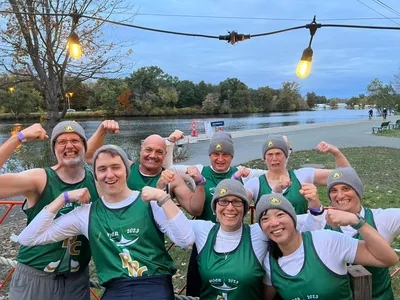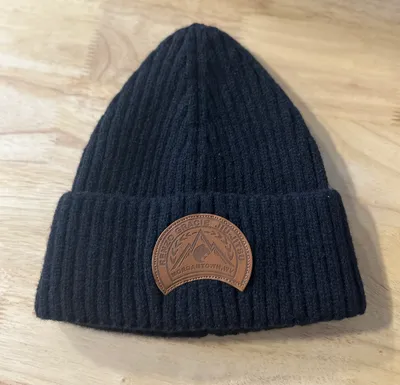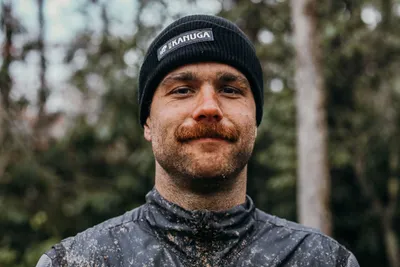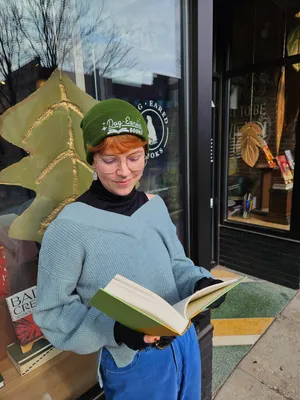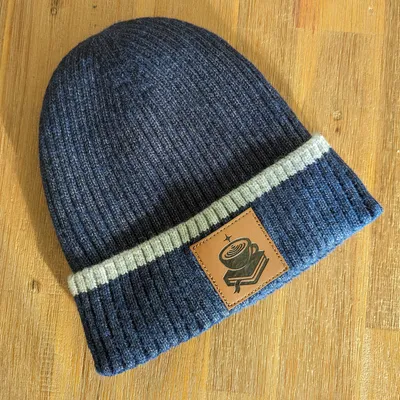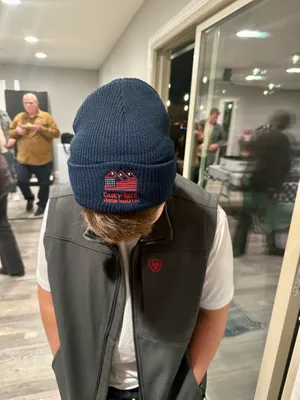 How do I begin the process?
The first step is simple: just scroll through our long list of beanie varieties and pick the one you want to customize. There are lots of options to choose, from timeless polyester and cotton beanies to more luxurious and stylish varieties. Once you've picked one, you'll be taken to the customization screen, where you can decide on the quantity and create your design.
Can I do a rush order?
In a rush? If you need your custom beanies with logo right away, Custom Beanies Now is the place to be. We offer the fastest turnaround times in the business to go along with our unbeatably low prices. To get the fastest possible delivery, complete your order today and select the earliest guaranteed delivery date offered to you. We can produce most orders in just three to five days.
Where do you ship to?
We ship both in the U.S. and internationally to countries around the world. We always aim to offer the fastest turnaround times and deliveries, no matter where you happen to be located. Not sure if we ship to you? Just get in touch with one of our friendly customer support staff to verify.
Can I ship to multiple locations?
We can only ship to one delivery address per order. If you need to send custom logo beanies to more than one location, you'll need to make separate orders for each set and add each unique address. Once you've placed your first order, we'll keep your artwork on file in your account, so it's faster and easier to place all future orders.
How much is delivery?
We always offer free delivery for every order. So you won't need to pay anything extra to have your custom beanies sent out to your home, office, or other location.

However, if you need faster delivery, or want to have your beanies arrive on a specific date, you can pay extra. Rates vary depending on the size of the order and the delivery date you choose. Simply follow our 3-step customize beanies process to choose your ideal guaranteed delivery day.
What should beanies be made of?
Beanies can be made from a wide variety of materials, and we offer plenty of options here at Custom Beanies Now, including acrylic, cotton, polyester, and wool. Acrylic is one of the most popular and common options, as it's super easy to clean and keeps its color well.

Wool is another popular choice, due to its soft feel and warmth, perfect for those frosty days and nights. You might also enjoy the natural, gentle touch of a cotton beanie, and cotton custom beanies are durable and 100% machine-washable for easy care. Check out our full range of materials to find your favorites.
How do I contact you directly?
If you need to get in touch with our team to ask a question or get an update on your order, just use our live chat. We have friendly, professional support agents online 24/7, ready to help out with any queries or concerns you have. You can also give us a call using the number provided at the top of the page, if you prefer to speak over the phone.
Why buy custom beanies?
There are lots of different reasons you might like to customize beanies at Custom Beanies Now. Perhaps you're planning a fun event, for example, or a trip with friends and want to make some matching custom beanies for the occasion. Many businesses also like to make and sell or give away customized beanies as gifts at trade shows and other events.

Whatever the reason, Custom Beanies Now is the best place to make your order, with the lowest prices, fastest turnaround times, and simplest customization process.
Testimonials:
This is what some of our clients think about our products
This Beanies from this shop is very affordable yet really looks like it is an expensive beanies. The subtle sheen of the rabbit hair fabric gives it a sophisticated look. Will buy more next time!
- Yuko Waage
The color options for this beanie are vibrant and eye-catching. It's an easy way to add a pop of color to your winter wardrobe.
- Billye Block
The attention to detail in the design is commendable. From the stitching to the overall finish, every aspect reflects the commitment to producing a high-quality product.
- Brock Fragoso
The sleek and modern design of this beanie adds a modern touch to any winter accessories. It's a must-have for those who appreciate current fashion trends. Highly recommended!
- Maura Hoglund