How to Crochet a Beanie for Beginners Step by Step
A crochet beanie is the perfect winter accessory – it can spruce up any outfit yet keep your head super warm. Make it yourself, and you'll also add a touch of handmade charm into the mix. If you're a crochet novice, taking on a beanie might scare you. But there's no reason for it. A beanie is arguably one of the simplest accessories to crochet, with only a scarf and a headband being easier.
Plus, with this detailed step-by-step guide, nothing can really go wrong! So, bid farewell to any doubts and keep reading to learn how to crochet a beanie for beginners.

How to Crochet a Beanie for Beginners: A Step-by-Step Guide
This guide breaks the process into smaller, easy-to-understand steps to help you learn how to crochet a beanie for beginners. And don't worry; the steps don't begin with the first stitch. The guide includes what you should do before you even grab the hook and yarn for the first time. Truly a beginner's bliss!
Step 1 – Design Your Beanie
Let's be honest – as a beginner, you can't expect to crochet intricate designs straight away. But you can choose how big and what color your beanie will be.
This guide is geared toward crocheting a 23-inch circumference and 7-inch height beanie. These proportions are perfect for an average adult. To go any bigger or smaller, you'll need to adjust the number of stitches and rows accordingly, which will be a breeze once you get some practice.
As far as color goes, lighter beanies are the perfect choice for those inexperienced in crocheting. The reason for this is simple – a lighter color helps you count stitches more easily.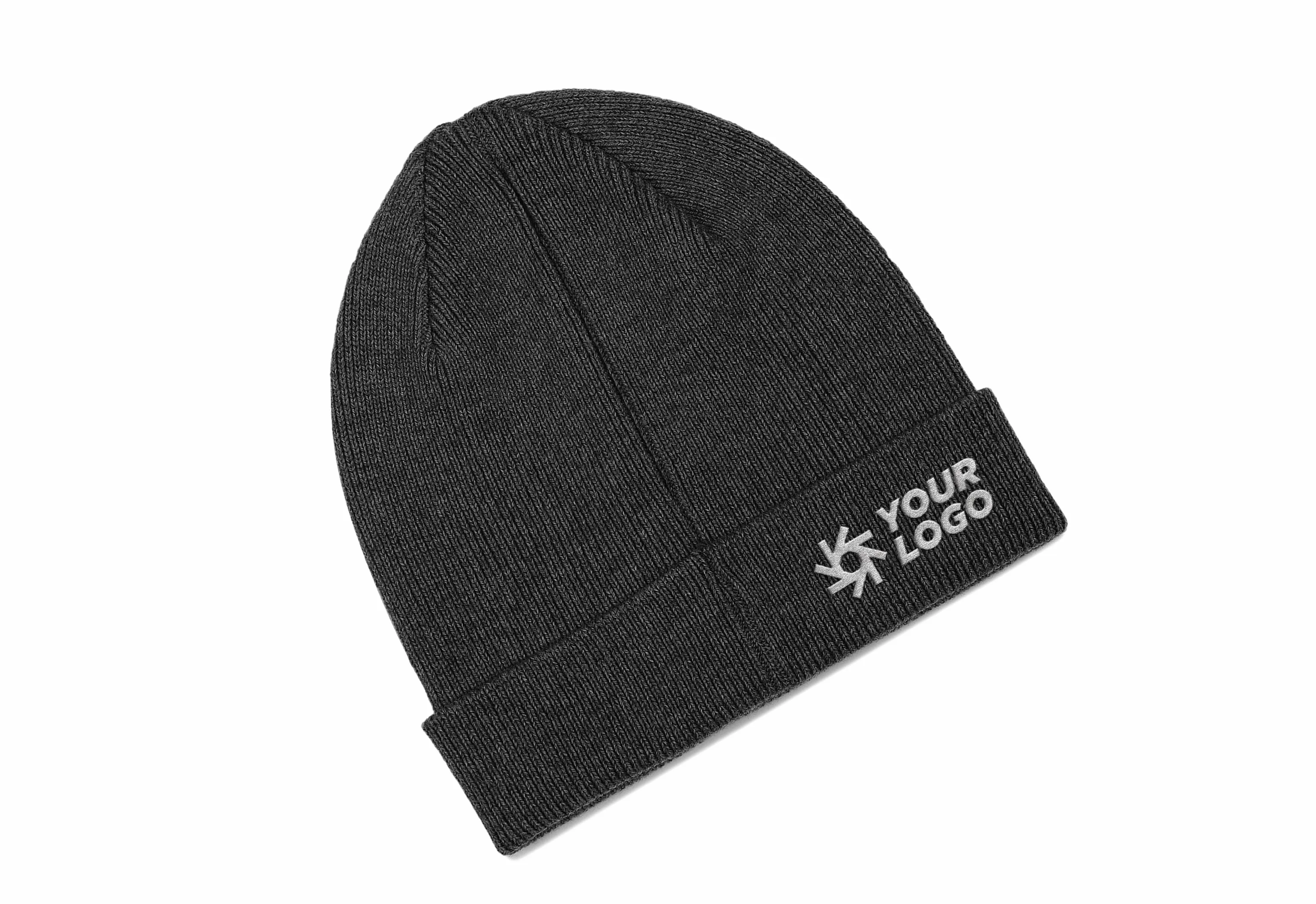 Step 2 – Gather the Necessary Materials
With the design out of the way, it's time to gather the necessary materials to make it happen. You'll only need the following:
One skein of yarn of medium weight (Number 4)
A size H crochet hook
A pair of scissors
Step 3 – Make the "Magic Circle"
At this point, there's nothing left to do but start crocheting. The first step is to make the so-called "magic circle." Here's what to do:
Place the yarn over the middle and index finger of your non-dominant hand, turning the end toward your body.
Grab the opposite end (the "working yarn") and wrap it around the same two fingers. When wrapping under the fingers, go toward your body. When going over, move away from your body.
Place the new yarn end behind the first one, forming an X.
Go under the first yarn with your crochet hook.
Do a "yarn over," i.e., loop the yarn around the hook.
Drag the loop under the first yarn.
Go back to the working yarn and wrap it around your hook.
Bring this through the original loop and pull it through, thus creating a new loop.
Step 4 – Crochet the First Row of Stitches
After laying the groundwork, it's time to start the first stitch.
Insert your hook into the magic circle.
Chain two single stitches to start the first row.
Do seven half-double stitches.
Before you panic, here's the step-by-step guide on doing a half-double stitch after the initial stitches:
Wrap the working yarn over your hook.
Draw the hook through the third stitch, from front to back.
Loop your yarn over to form three loops.
Take the yarn over the hook, taking it through all three loops. This should leave you with only one loop on your crochet hook.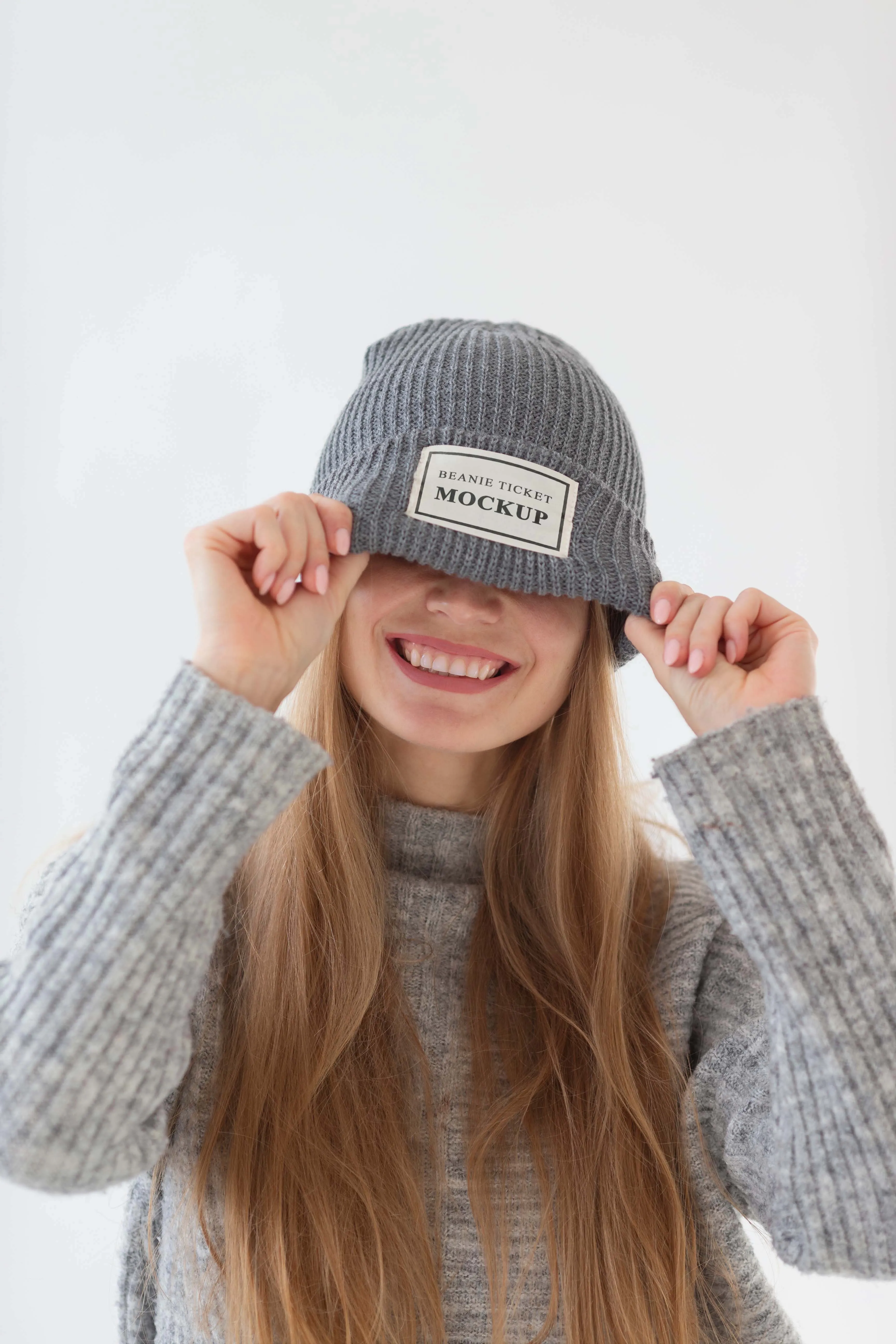 And that's it! You've done a half-double stitch. Now, repeat Steps 1-4 seven times to keep up with the tutorial above. After seven half-double stitches, slip-stitch the final one to the first stitch in the row to close it. Yarn over the first stitch, and pull the yarn through the two remaining loops on your hook. Then, pat yourself on the back – your first row of stitches is now complete.
Step 5 – Crochet Rows 2 to 8
After mastering the first row, every following should be a breeze. Here's how to approach each of the seven ensuing rows. Keep in mind that every row starts the same – by chaining two stitches.
Row 2: Chain two stitches to start the row, followed by two half-double stitches. Close the row.
Row 3: Do two half-double crochet stitches (HDC) followed by one half-double stitch. Follow the same pattern for the rest of Row 3.
Row 4: Go two HDCs in one stitch and one HDC in two following stitches until you close the row.
Row 5: Stitch two HDCs in the first stitch and one in the next three. Close the row.
Row 6: Repeat Step 5, but use one HDC in the next four stitches.
Keep going for Rows 7 and 8, but increase the second number to five and six, respectively. If you've done everything right, you should have 64 stitches.
Step 6 – Finish Your Beanie
After Step 5, you've officially crocheted the crown of your beanie. Now, you must expand it in length to form the final product. Follow these steps to finish your crochet beanie:
Do one half-double stitch in every stitch in rounds to start your beanie's sides.
Close the row with a slip stitch.
Chain two stitches.
Repeat Steps 1-3 10 times.
Do a slip-stitch around the beanie's edge for a finishing touch.
Cut the yarn, leaving a tail of about five inches.
Pull the tail through your loop and weave the ends into the beanie's back.
The Best Alternative to Crocheting a Beanie
Let's say you're still hesitant about your craftsmanship even after reading how to crochet a beanie for beginners. That's perfectly understandable, as mastering crocheting is no easy task. But just because you can't crochet a beanie doesn't mean you can't have this stylish accessory. Simply take the easier route – order it online.
Do so with Custom Beanies Now, and your beanie will still have that homemade charm since it's made specifically for you! Of course, it doesn't hurt that the beanies from Custom Beanies Now come in numerous styles, colors, and designs, many of which couldn't even be duplicated through crocheting. Check out what Custom Beanies Now has to offer today.